New Music Premieres: "Embertides" for organ, Hilary Tann  and "Prayers of Hildegard", chorus and marimba, Edward Thompson 
66 Marlborough Street,
Boston
Unitarian Worship
These services are being presented in the context of First Church's Sunday Unitarian Universalist worship broadcast each week by Emerson College Radio (88.9 FM). Featured works include the premieres of Hilary Tann's Embertides for organ and a commissioned work for choir and marimba by Ed Thompson. The professional First Church Choir conducted by Director of Music Paul Cienniwa sings Karl Henning's motet Love is the Spirit of this Church and former Director of Music Leo Collins' in mutuall love…, a setting of First Church's founding covenant.
Concert: Peter Sykes (Harpsichord)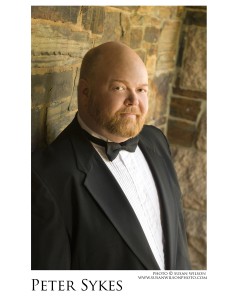 Peter Sykes is associate professor of music and chair of the Historical Performance Department at Boston University, where he teaches organ, harpsichord, performance practice, and continuo realization. He is also music director of First Church in Cambridge and director of the Keyboard Day segment of the Boston Early Music Festival. He performs extensively on the harpsichord, clavichord, and organ, and has made ten solo recordings of organ repertoire ranging from the music of Buxtehude, Couperin, and Bach, to that of Reger and Hindemith, to his own acclaimed organ transcription of Holst's The Planets. His recently released a recording of the complete Bach harpsichord partitas on the Centaur label, and will soon release an all-Bach clavichord recording and the complete Book I of the Well-Tempered Clavier. He also performs and records with Boston Baroque and Aston Magna. A founding board member and current president of the Boston Clavichord Society, he is the recipient of the New England Conservatory's 1978 Chadwick Medal and 2005 Outstanding Alumni Award, the Cambridge Society for Early Music's 1993 Erwin Bodky Prize, and the St. Botolph Club Foundation's 2011 Distinguished Artist Award.