The Boston Chapter welcomes you to the 2014 National Convention.
Registration is now open.  Click here to register
The four and a half day convention offers:
Fifty concerts by thirty-seven performers, featuring internationally acclaimed musicians, Boston's rich choral heritage, many new instruments, and our famous landmark organs.
Eight finely crafted worship services in a wide variety of styles, featuring music from Renaissance polyphony to Duke Ellington;
Ninety workshops and master classes on a vast array of topics;
Fifty-two scholarly research papers;
Fourteen commissioned works;
Ten reading sessions of choral and organ music;
More than one hundred exhibitors;
Two national competitions and opportunities to hear previous competition winners;
An opportunity to explore one of this nation's greatest cities.
Headquartered in the heart of Boston's beautiful Back Bay, the Marriott Hotel at Copley Place is central to our many great churches and Symphony Hall.
Boston's compact core allows for easy walking or use of our public transit system to events in Boston and Cambridge. Our teams of volunteers will easily guide you to find convention venues and to enjoy Boston's beautiful neighborhoods. On Friday we offer side trips to Methuen, Shanklin, and Wellesley for a limited number.
Come to Boston to renew acquaintances and make new friends.
Arrive early and enjoy a wealth of pre-convention activities.
Register early to assure the availability of your preferred choices.
Early registration ends January 31, 2014.
I invite you to explore this website for details of this great convention.
Great City, Compelling Music,
Inspired Learning, Gracious Hospitality
 We welcome you.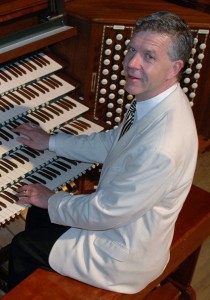 Ray Cornils
Convention Coordinator