Boston is an exciting, vibrant, and historic city, filled with inspiring music, unique architecture, and landmark instruments.  The 2014 convention features great concerts, diverse worship experiences, exciting commissioned works, engaging workshops, scholarly research papers, wonderful exhibits, and gracious hospitality. We gladly open our city to you, our colleagues from across the country and around the world.
Boston's churches are historic – beautiful, but small.  We offer many events concurrently. Be sure to register today to ensure the greatest selection of choices.
Click here to register.
Click here to view the convention schedule.
Arrive early and enjoy a wealth of pre-convention activities.
Click here for answers to frequently asked questions.
The smooth operation of the convention depends on our great teams of volunteers. Click here to volunteer.
The convention is headquartered at the Marriott Copley Place Hotel in Boston's beautiful Back Bay, central to many great churches and neighbor to Symphony Hall.  Click here for hotel registration.
Great City, Compelling Music,
Inspired Learning, Gracious Hospitality
 We welcome you.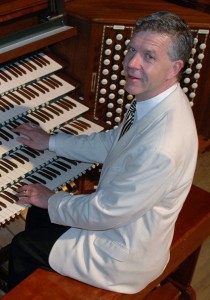 Ray Cornils
Convention Coordinator